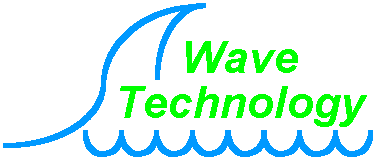 Sales Representatives/Locations Worldwide
Skype us {www.skype.com}....daveatwave
Contact us via voicemail: 513-373-4711 or
email us here...sales "at" wavetechnology.org
WHAT WE DO...
We do contract engineering in ALL phases of electronic engineering and electronic product development. For example: If you have an idea for a new product with appropiate budget for development, we can discuss arrangements to design that product. Or perhaps you already have a product that either needs modification or "fixing" of problem-design issues. Perhaps you need a contract electrical engineer at your location for a period of time?
What we specialize in....
| | | | |
| --- | --- | --- | --- |
| | | | |
| From............. Schematic Design.... | ...to PCB Layout...... | ...to actual unit.... | ....even ...antenna design and testing !! |
What you need to know.....
Confidentiality: We don't share your information! Clients know best how to protect their own design information--no design files are retained after design function and/or time. We also purge e-mail files on a routine basis to insure no accidental releases for our 'sensitive' and 'small need to know' clients. If a modification is needed, forward back the original [source] design files.
We forward the original SOURCE files. We do not forward only 2nd generation files such as gerber or hex files. You paid for the WHOLE design. You retain it. If you need a modification, forward us back the files.Your ideas are

yours

: We don't steal your ideas for a product.
Education: Part of our job is to educate-enough so that you can make

informed

decisions.
Initial Consultations are

Free

...so phone or e-mail now!
Longevity: We've been doing this for over 20 years.
Experience: All our engineers have degrees.
Practical Solutions: Go to an academia university and you'll get a solution suitable for a Phd dissertation done by grad students...we deal in reality.
We use words you can understand: The smartest people can explain things via simple analogy. No one has time for the rest....
We have CAD tools such as PCB Layout, Schematic Capture, Antenna Design, RF Design, Spice simulation.
We have test and measurement equipment such as Spectrum analyzers, antenna pattern cutting, signal generators, network analyzers,etc.
What we charge....
Did you notice that

no

engineering firms provide their fees on the web?
We do. We offer a sliding scale based on hours utilized and longevity of client.
Two ways we charge:
PER JOB: We work to a specification mutually agreed-upon and to a specified price. Work is guaranteed to spec. Progress payments are made usually as 1/3 down, 1/3 upon schematic and PCB layout, 1/3 upon delivery of proof-of-principle model. Note: Risk and reward are related and as we take risk with this approach, we charge a higher fee than the time and material approach.
TIME AND MATERIAL: Our fee ranges from $85 per man-hour to $50 per man-hour [once over 160 hours]. This approach offers the most flexibility and the potential to deliver a product at the best cost. For this reason most clients utilize this service approach. A simple "not to exceed" PO e-mailed to our office will initiate this service; we never charge time unless authorized in writing or verbally.
Now that was simple...wasn't it?
What we don't do...
Initial consultations via phone or e-mail are
FREE !!
c/o **726 E. Main F152, Lebanon, Ohio 45036**
[**Rep: Mailing Address of Convenience]
4050 Walker Rd, Windsor, ON N8W 3T5

www.skype.com contact is "daveatwave"
Contact our rep. via voicemail: 513-373-4711 or
email us here...sales "at" wavetechnology.org

Click here for some Free Papers and Tools on RF Design
Free VSWR, noise, power conversions...Pi and Tee Attenuator networks

http://www.spectrummicrowave.com/tools.asp
http://www.spectrummicrowave.com/cascade.asp
http://www.spectrummicrowave.com/vswr.asp

Free filter design software
http://www.gwtsoft.com/

Make free phone calls to us with a broadband connection and a simple headset via www.skype.com Just drop us a contact-request exchange to daveatwave putting in the body RF Design Help.
**A Mailing address of convenience forwarder--of representatives. See note below.
Note: This organization is not a part of the government of the United States or its legislative authority. It does not conduct governmental and/or 'trade or business' 'in this state', the State of Ohio [or any other "State of____"], which are states of the United States, which is the territory owned by or subject to the exclusive legislative power of the United States of America, an inseparable part of the Confederacy, the United States of America. Ref Organic Law: The Northwest Ordinance of July 13, 1787. This organization fulfills a religious mission of Jesus Christ in service to mankind of technological improvement.